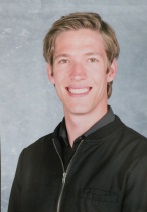 David graduated from Rhodes University in South Africa, obtaining his Bachelor's degree in English Literature and History, as well as obtaining a Post-Graduate Certificate in Education. For the last seven years he has worked with a variety of age groups between primary and high school in different international institutions based on the Cambridge curriculum, specialising predominantly in English.
Born and raised in South Africa, David has travelled extensively, experiencing a variety of cultures and identities, shaping an inclusive mind-set. He is passionate about historical contexts and how they influence the cultures that spring from them and holds the art of story-telling in high regard.
Creativity tempered by critical-thinking is one of the most engaging ways to learn, and David takes this to heart, excited to learn alongside the students in order to better everyone's experience.