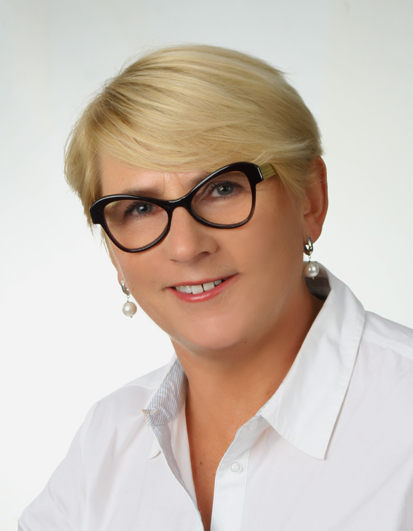 Małgorzata Magda-Przybyszewska, MA, is a Polish teacher who has accumulated substantial experience over many years teaching in a number of primary schools in Cracow and afterwards in middle school. She graduated from the Pedagogical University in Cracow and the Jagiellonian University. Małgorzata gained her management experience as one of the founders and for eight years Headmaster of a private middle school in Tyniec, near Krakow. Over this time the school grew and gained an excellent reptutation for educational standards and institutional stability.
In the classroom, and everywhere where teaching and learnig occur, Małgorzata puts emphasis on using proper, nuanced and sophisticated language, in both spoken and written forms. She takes care to introduce students to Polish and world literature, theatre and film.
In her free time she enjoys reading, travelling, admiring art and listening to various kinds of music.