We are located in a complex of bright buildings, each adapted by us in 2016 specifically for our needs, with excellent communication to all of the attractions of the city of Krakow and good access from all areas.
For our early years pupils we have a playground with swings, a slide, climbing frame and soft surface in the grounds of the school, all situated under the shade of our trees.
Our older children have a soft surface playing field surrounded by netting for football and basketball, as well as ample grassy space to play, again all within the boundaries of our city centre grounds.
The attractive terrace at the front of the primary school building allows us a warm place to gather prior to going on trips.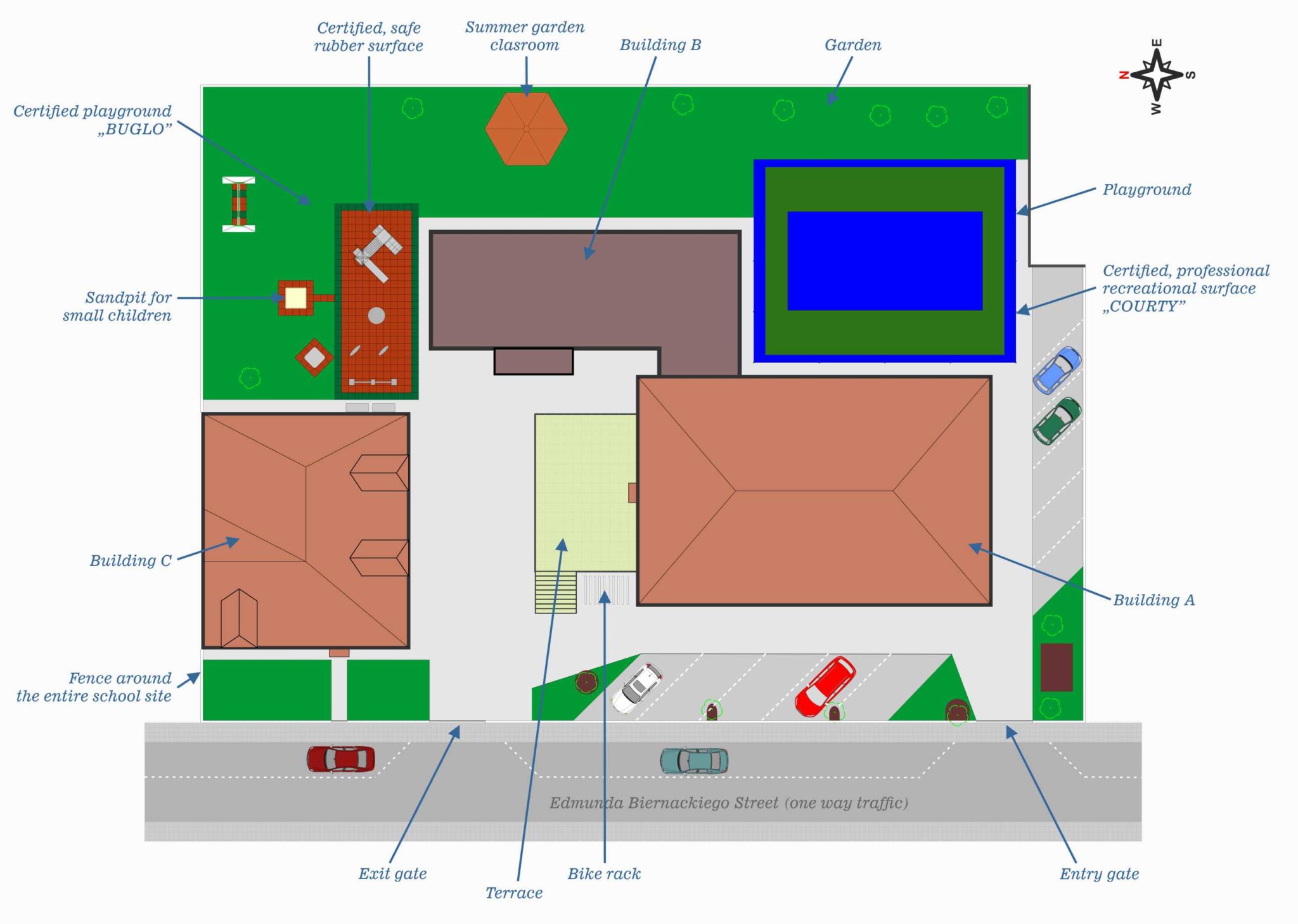 Inside our 1500m2 of buildings we have bright, modern classrooms, each equipped with a normal whiteboard, computer, projector and interactive whiteboard facility, display space, and learning support materials.
Our specialist rooms have been fully equipped in 2016 and as such represent the most modern facilities in international schools in Krakow. Each specialist room also has a computer with subject specific software.
Our library is growing and has been stocked with the most popular youth literature as well a carefully selected educationally appropriate books for all age groups.
The school's grounds are secure behind two manned gates in a quiet street.
Pick up and drop off for children is arranged carefully with two gates and a one way system, as well as a small amount of parking for guests.