Our Early Years section is a full immersion programme in English. This includes our Sunshine class and Forest classes for children aged three to five years .
Early Years are located in building C (to the left hand side as you enter our complex) in large, bright and welcoming rooms on the ground floor. We also have our purpose built, certified, soft surface playground with swings, a seesaw, climbing frame and rocking toys behind the building and a grassy area for playing.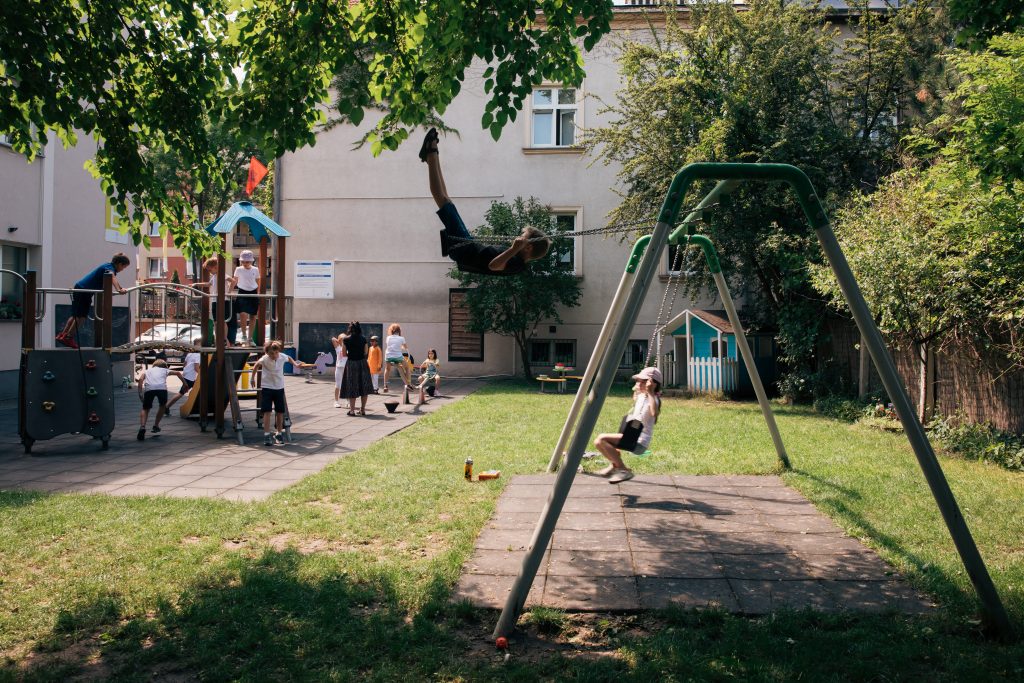 We have a dedicated lunch room for Early Years with a separate food serving/reheating area and also a specially designed cloakroom for our least tall pupils.
Our central location gives us easy access to a number of educational opportunities within the historical city of Krakow.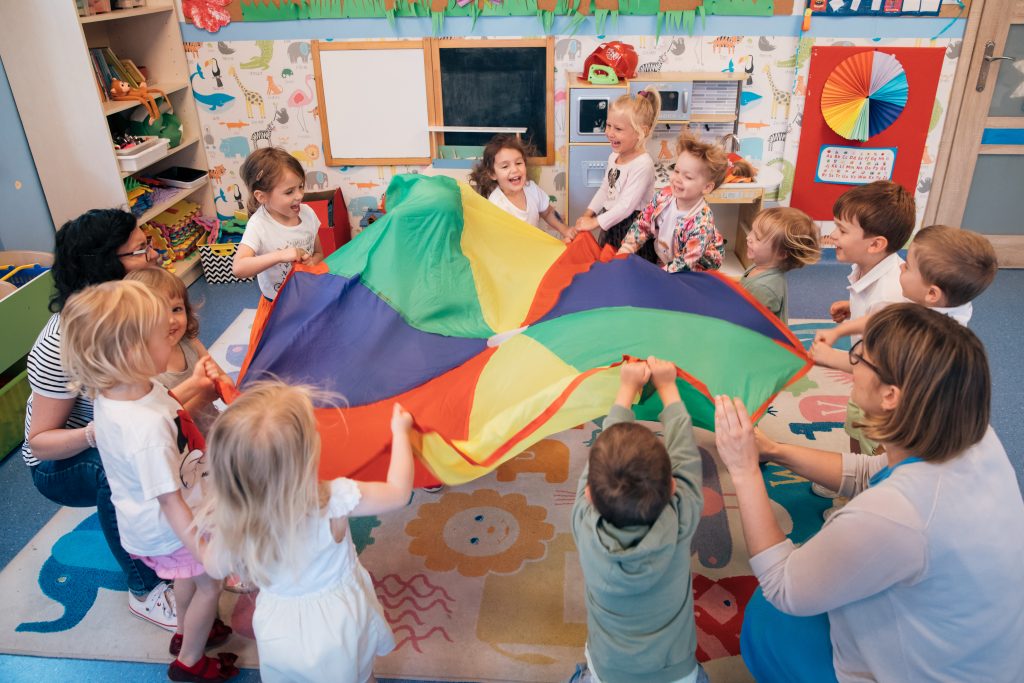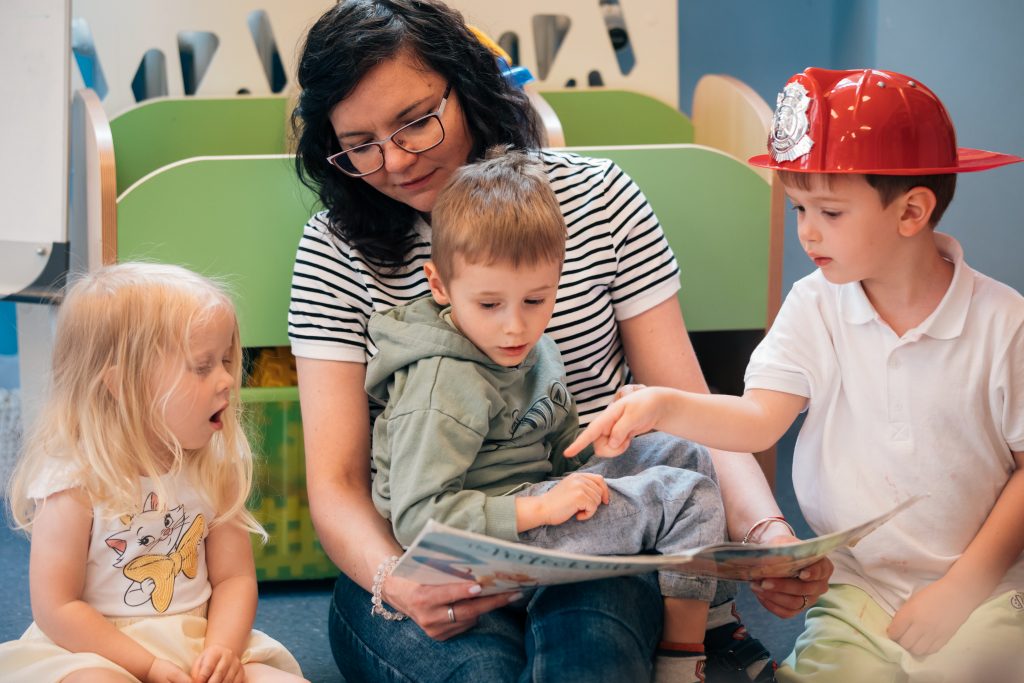 Our educational methods and programme are designed to prepare children for the International Primary Curriculum that they will follow with us in the coming years and are founded upon the theories of Multiple Intelligences and constructivism.
We use the seven areas of learning to develop: communication and language, physical (both fine and gross motor skills), personal, social and emotional, literacy using the Jolly phonics programme, numeracy, understanding of the world, and expressive arts and design.
The day is structured to recognise the way small children function and learn. This includes many opportunities for repetition of learning themes and using topics of interest which enable them to investigate and explore further. Our programme also allows our pupils to build vocabulary, self-confidence, team work, fine and gross motor skills development, outside activities and play and also a time to rest and reflect.
Early Years facilities tour…