Lower Secondary, Key Stage 3 (years 7, 8, 9)
The principles behind our educational approach follow on from Primary – a mixture of direct instruction and inquiry based learning (lots of experiments in our custom designed and equipped Science Lab), learning about learning, memory work supported through special programming and learning thinking skills.
If a person doesn't have material in their memory to work with, they have nothing to think about and by the same token, if we only focus on collecting facts, thinking skills aren't being nurtured. We strike the balance by learning thinking skills and practising using them with the material we learn and store in our memories.
Polish children also need to be prepared for the public exams they sit at aged 15 and must comply with the law regarding the Polish National Curriculum. As in Primary, where necessary, we have a Polish teacher team teaching with the international teacher and ensuring that Polish requirements are met and this allows all pupils to enjoy a more personalised education.
This curriculum is essentially a hybrid model, being based upon the English National Curriculum with extra emphasis place upon the Sciences.
We also offer specialised scholastic after school activities such as instrumental music lessons (at additional cost), music theory club (no extra cost, preparing for ABRSM music theory exams) a creative writing club (no extra cost) and a Maths club, which prepares pupils for Olympiads and international competitions such as the Kangaroo Maths competition (also no extra cost).
Upper Secondary, Key Stage 4 (years 10, 11)
Both in the UK and internationally, GCSE exams are taken at aged 15 or 16. Typically pupils will study four lessons per week per subject and aim to sit 8 exams.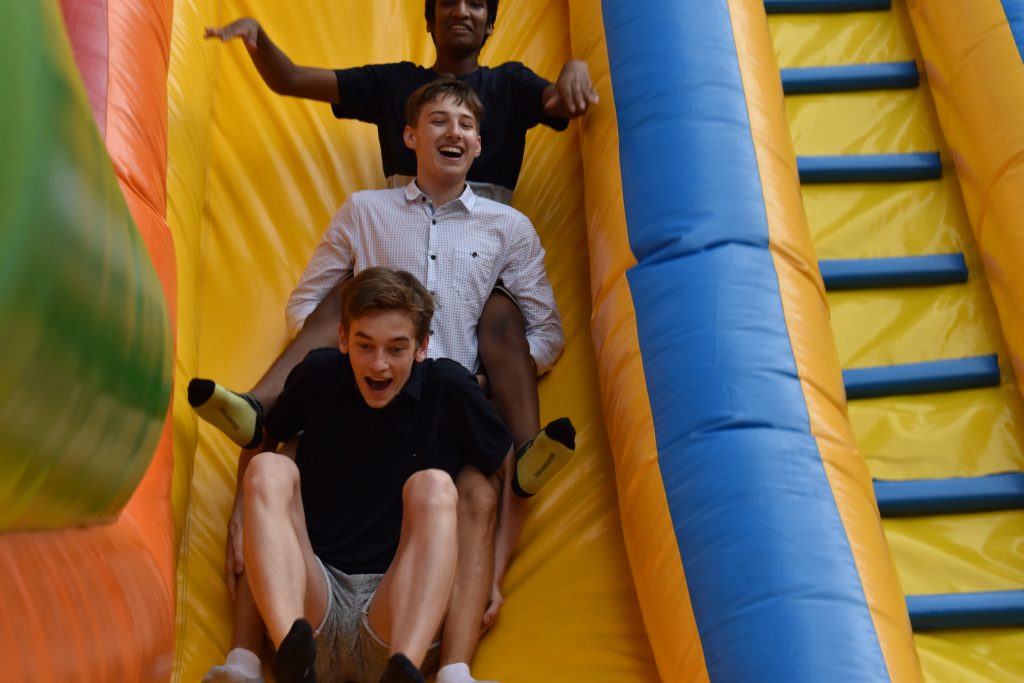 These exams are not compulsory. However, they do offer an excellent measure of progress in learning and some Universities in the UK may ask to see results of any exams that have been taken. Typically these exams are at the end of a course which represents excellent preparation for A levels (they were designed for this purpose).
In the Embassy International School we insist upon certain subjects being taken by all pupils:
Upper Secondary, Key Stage 5 (years 12, 13)
This stage of learning represents an extension and further specialisation from Key Stage 4. The examinations taken at the end of this stage of schooling, the exams which are used by Universities to select candidates, are called 'A levels', and build upon prior learning from the GCSE exams taken at the end of Key Stage 4.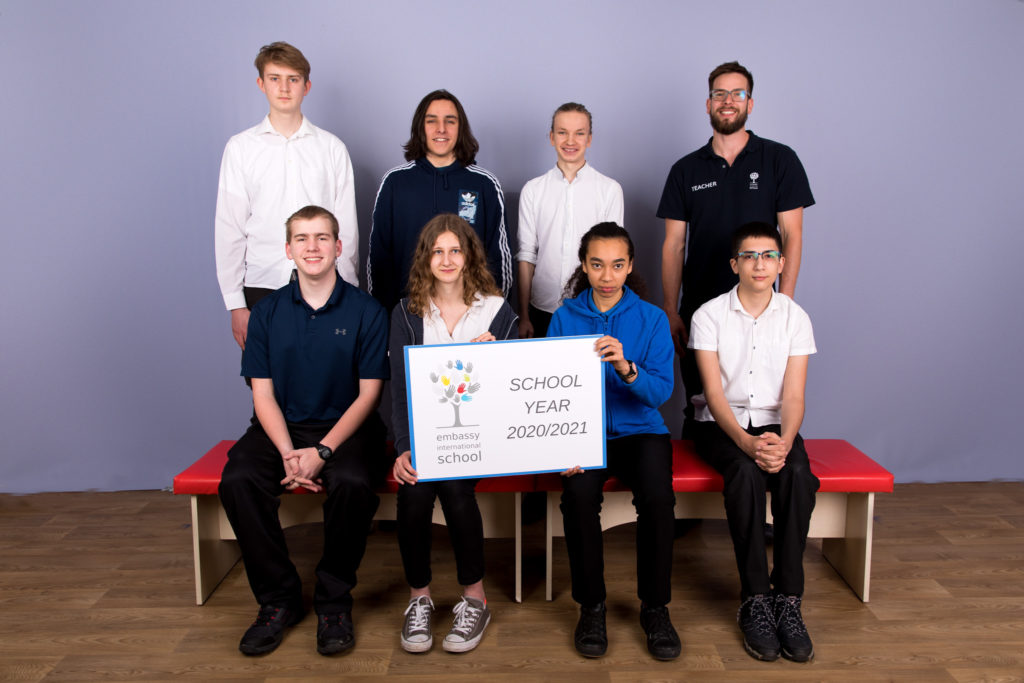 At this stage of school, only PE is compulsory, whilst all other subjects are chosen by individuals. A Careers and University Advisor is on staff in school to help with selecting the most appropriate subjects for a pupil's chosen pathway. Typically three subjects are chosen by candidates at A level.