On the 15th June, 2018, some of our students, staff and parents bravely took to the stage.
At Klub Buda, in the heart of the student quarter, many students sang songs they had chosen and rehearsed ahead of time. There was also a few guitar and piano performances. Because the atmosphere was full of appreciation and encouragement, many bravely gave impromptu performances thanks to the karaoke set up available.
There was a lot of talent, laughter and applause (even from passers by looking through the windows!). Thank you to the staff, students and parents who made it all happen.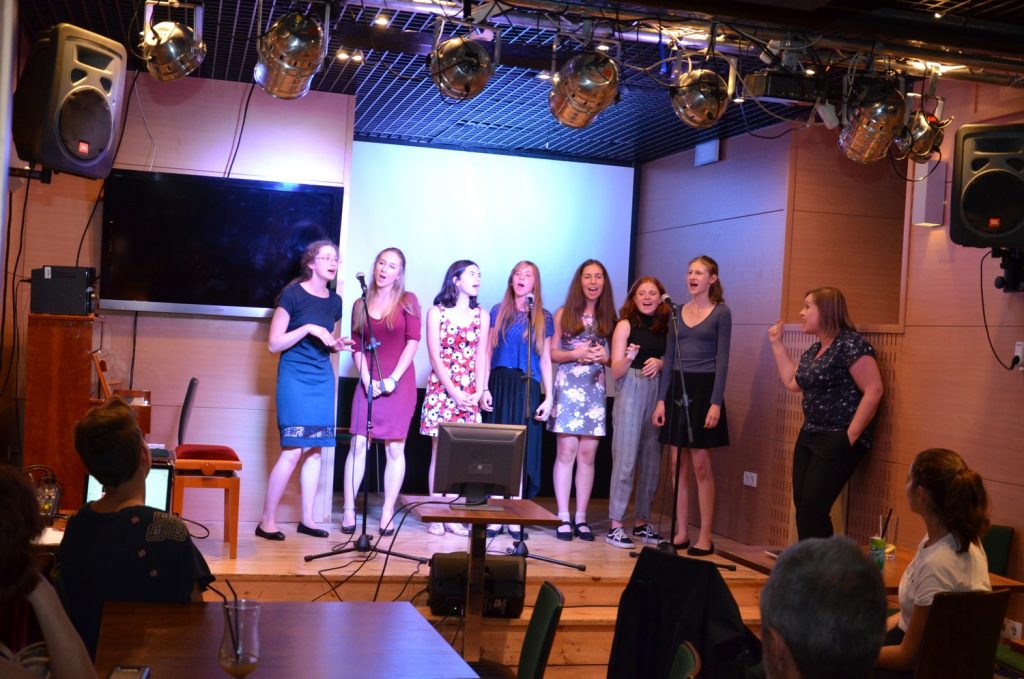 More pictures available at our Gallery