Dear Parents
We cordially invite you to our Winter School with Robots in Embassy International School, organized for children aged 6-12 during the Winter Holidays in both weeks. Various activities will last for 8 hours every day of Winter School and they will include:
– Robotics course – 2-3 hours every day of learning and fun with fascinating Lego Mindstorms EV3;
– Fun and games conducted in English – 1,5 hours every day;
– Theatre workshop, Game Zone (board games and Playstation), bowling, cinema;
– Catering including breakfast and lunch.
There will be no chance to get bored! 🙂 Everything will be conducted by 2 robotics instructors (including me), an English teacher and a supervisor who has more than 3 years experience in working with children. The price for Embassy International School participants is 590 zł for a week. Below you can see the daily programme of activities.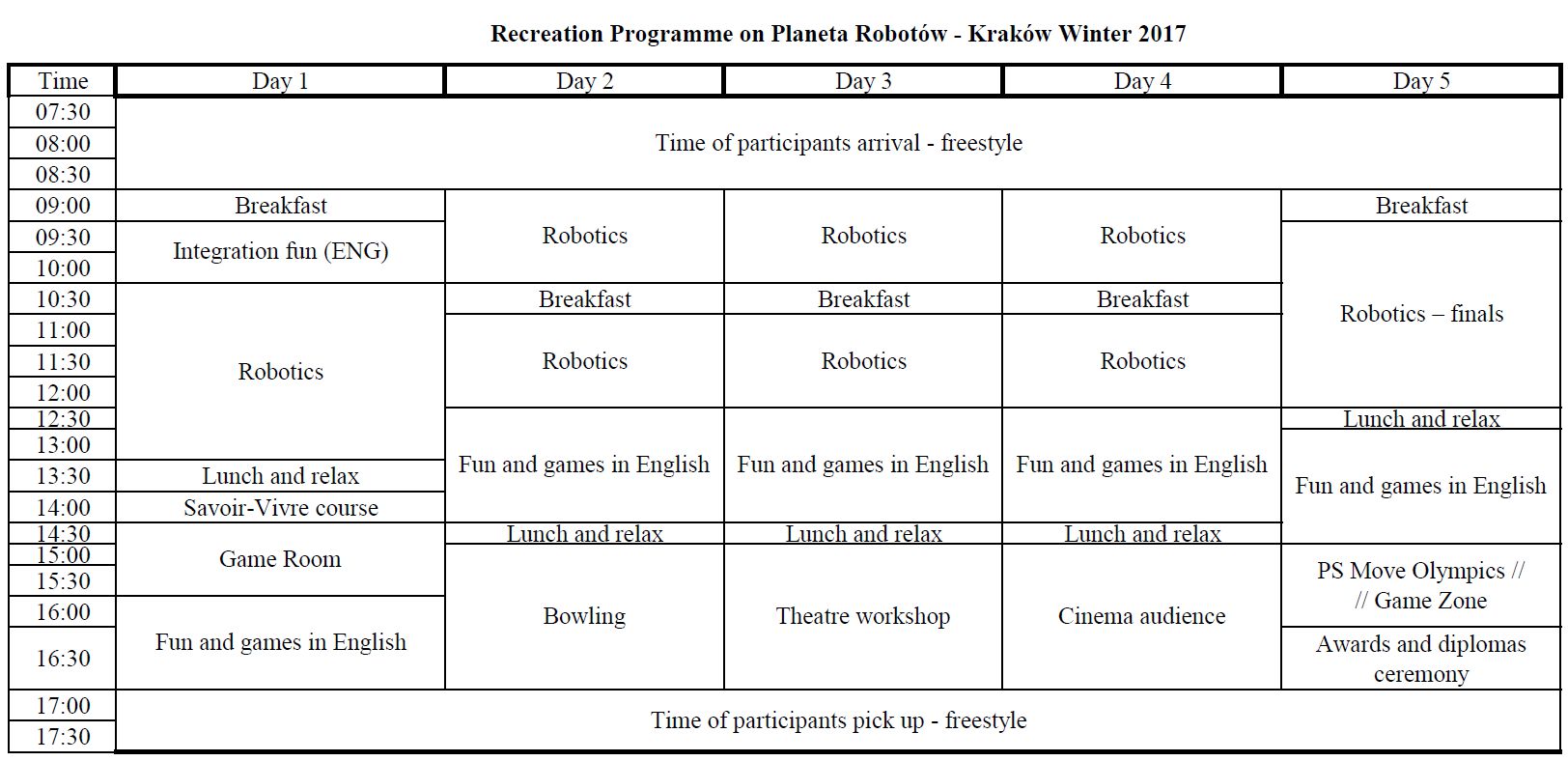 Regards,
Grzegorz Skorupiński
Planeta Robotów