W.E.B.S. COMMON ROOTS is an Erasmus + program funded project within key action two – School Exchange Partnerships. The lead coordinator is the FRIEDENSBURG-OBERSCHULE BERLIN (GERMANY).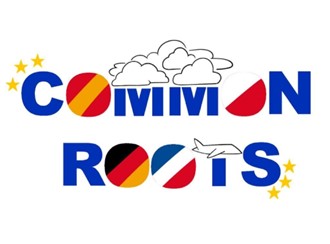 Title : W.E.B.S. COMMON ROOTS – Bilingualism
Duration : september 2019- august 2023
Project reference :  2020-1-DE03-KA229-SCH-077404
Objectives : exchange among four bilingual schools with focus on teaching/learning about common European roots and the way it affects bilingual identity.
Project summary :
15 students from Year 9-10-11 and 10 teachers from Embassy International School participated in the Erasmus+ project "W.E.B.S. COMMON ROOTS – Bilingualism" from 2019 to 2023. We collaborated with 3 secondary schools in Berlin, Les Pennes Mirabeau, and Valencia, bringing together over 500 students and teachers. The project focused on promoting intercultural understanding, tolerance, and diversity in bilingual environment and sharing good practice.
The project involved various activities and exchanges between the partner schools. Students had the opportunity to visit partner schools, staying with host families, attending classes, and participating in activities, gaining insights into different lifestyles.
The project also facilitated teacher exchanges, promoting the sharing of best practices and innovative teaching methods. Workshops and training sessions were organized to enhance professional development and encourage the exchange of ideas.
Language learning played a significant role in the project, as English, German, French, and Spanish were widely used. Communication, teamwork, and a shared desire to learn helped overcome language barriers.
The "W.E.B.S." project created a multicultural environment that fostered personal and academic growth. It formed lifelong connections, developed intercultural competencies, and broadened horizons for the participants. Embassy International School looks forward to future collaborations with their new partners.
Results :
540 people (123 from EIS) were directly involved in the realisation of this project including students and their families, teachers and school staff.
A website was created to share good practices.
W.E.B.S. project website : http://bilingualschools.online/
Following this experience, Embassy International School has decided to apply for Erasmus+ accreditation.
Partner schools :
IES BENICALAP (VALENCIA – SPAIN)
FRIEDENSBURG-OBERSCHULE BERLIN (BERLIN – GERMANY)COLLEGE JACQUES MONOD (LES PENNES MIRABEAU – FRANCE)